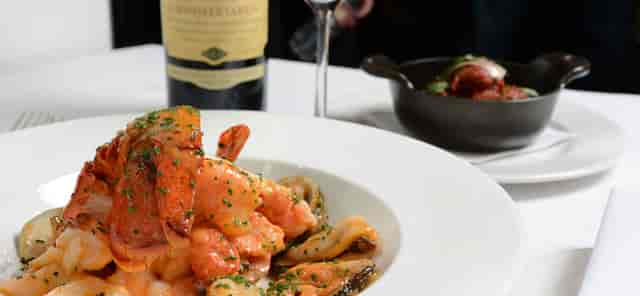 MENU
MI PIACE
TAKEOUT & DELIVERY
Mi Piace is now offering Takeout & Delivery!
Guests that call the restaurant directly and come pickup at our curbside pickup can receive a 10% Discount.
Guests that prefer Delivery can order through DoorDash, Grubhub, and Postmates.
Mi Piace offers a wide selection of Appetizers, Salads, Pastas, Seafood, Poultry, Meat, Panino, Non-Alcoholic Beverages, Wine, Beer, Cocktails and Spirits.
Mi Piace is open for Takeout & Delivery every Tuesday through Sunday from 12:00 Noon to 7:00 pm, so call us at 626.795.3131 and let us take care of you!
Become a VIP
Receive updates on special events, new menu items, menu reviews, and more!
Lunch
PASTA (IMPORTED)
Additional Items for your Pasta
Chicken Breast (6oz): $6 | Sea Scallops: $3 each | Shrimp (4): $6
Sustainable Grilled or Sautéed Salmon: $9 | Mi Piace Hand Rolled Mini Meatballs (3): $5

*Gluten Free Spaghetti or Penne pasta can be substituted for an additional $3
DAL FORNO
Please allows 15-20 minutes for the items below
PIZZE
Additional Pizza Toppings
Sun Dried Tomatoes, Bell Peppers, Black Olives, Onions, Mushrooms, Jalapeno, Italian Sausage, Goat Cheese

* Margherita Pepperoni, * Smoked Salmon * Artichoke Hearts and *Shrimp

Regular: $2.5 | *Gourmet: $3.5
BEVERAGES
SOFT DRINKS with complimentary refills | $3
Pepsi, Diet Pepsi, Sierra Mist


ACQUA PANNA NATURAL SPRING WATER
Large | $10


S. PELLEGRINO SPARKLING WATER
Small | $7 - Large | $10.00


S. PELLEGRINO LIMONATA / ARANCIATA (200ml bottles) | $4.00


ORANGE JUICE freshly squeezed | $4.50

GRAPEFRUIT JUICE freshly squeezed | $4.50


LEMONADE freshly squeezed | $4.50


CRANBERRY JUICE | $4.00


ORGANIC SPARKLING CIDER | $5.00


TROPICAL ICED TEA $4.00


ARNOLD PALMER (one refill) | $4.50


HENRY WEINHARDT'S RESERVE ROOT BEER | $5.00
Coffee Drinks
Add Soy Milk $0.85